Radharani

Krishna

Caitanya

God

God's Holy Names

Krishna Consciousness Movement

Who Is Srila Prabhupada

his Timeline

Months in his Life

Training his Disciples

Questions

Bhagavad-gita

Devotees of God

Devotional Service to God

Discipleship

Guru / Acharya

Essential Subjects

Nectar Drops

What's in Vanipedia now

Glorious Personalities

Yoga

Collaborate with us to invoke and fully manifest Srila Prabhupada's Vani-presence.
---
Category:Bhaktisiddhanta
From Vaniquotes
Bhaktisiddhanta
Śrīla Bhaktisiddhānta Sarasvatī Ṭhākura, Śrī Śrīmad Bhaktisiddhānta Sarasvatī Gosvāmī Prabhupāda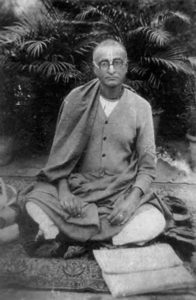 Subcategories
This category has the following 10 subcategories, out of 10 total.
Pages in category "Bhaktisiddhanta"
The following 195 pages are in this category, out of 195 total.