Devotees serve Vanipedia and Vanipedia serves the world - a success formula to save humanity
Collaborate with us to invoke and fully manifest Srila Prabhupada's Vani-presence.
---
Category:Prabhupada
From Vaniquotes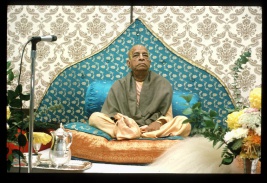 Prabhupada
Subcategories
This category has the following 88 subcategories, out of 88 total.
Pages in category "Prabhupada"
The following 3 pages are in this category, out of 3 total.